14 March 2023
Gazprom-Media Holding announces the start of shooting Empresses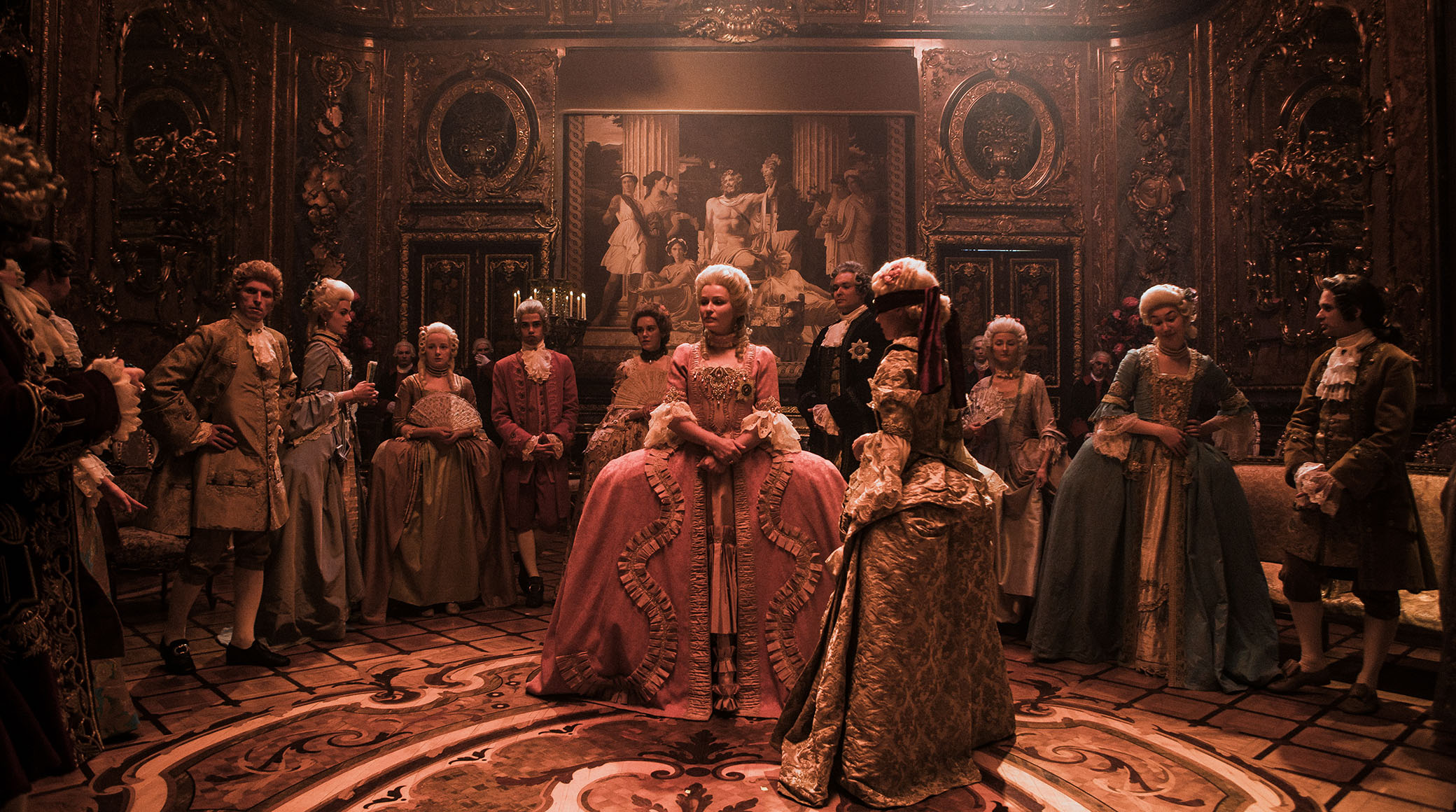 The shooting of the large-scale documentary and feature film Empresses by film company 1-2-3 Production has started.
The film is being created as part of a Rus historical projects series about events and personalities that made it possible to transform Ancient Rus into the great Russian Empire. The first project of the series was the documentary and feature reconstruction film Peter I. The Last Tsar and the First Emperor. It was released in 2022 and became the highest-grossing nonfiction film collecting 275 million rubles at the box office and thereby confirming the audience's demand to learn about the history of the Russian state. Empresses is the second film of the Rus series, and also directed by Andrey Kravchuk (Admiral, Union of Salvation, Peter I. The Last Tsar and the First Emperor). The film is about the first empresses of the Russian Empire: Catherine I, Anna Ioannovna and the main character of the film, Elizabeth I, whose role will be played by Yulia Peresild.

We want to show that amazing time when the young empire built by Peter I passed into the hands of empresses for 70 years, and how they managed to preserve, build up, give beauty and brilliance to the country, and strengthen international positions. We have very interesting actors. We plan to shoot chic balls, and complex human relationships. After shooting Peter, we have more experience and skill, and I hope that the film will be the next step in development and find its audience in the same way.
Andrey Kravchuk
Director of the film Empresses
I have wanted to work with Andrey Kravchuk and finally got the opportunity. It is my first time acting a feature and documentary film, and it's interesting and new for me. Recently, I heard a curious comparison: "If we consider the state as a train, and each ruler as a carriage, then Elizabeth would be the restaurant car." I think that's a wonderful image. It's great that historians are working with us: everyone has different opinions, and it allows me to convey the character of my heroine more deeply. You will never find so much information on your own.
Yulia Peresild
Performer of the role of Elizabeth I
1-2-3 Production film company is part of Gazprom-Media Holding.